---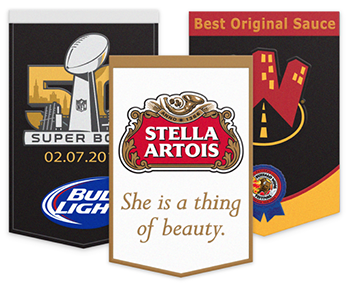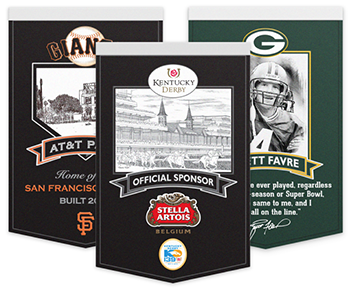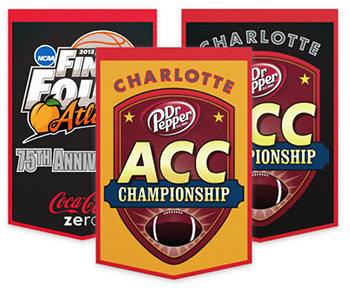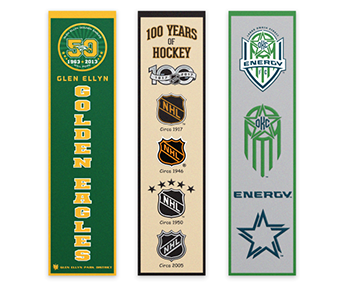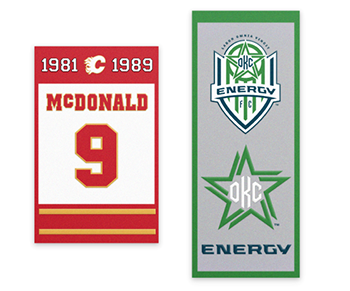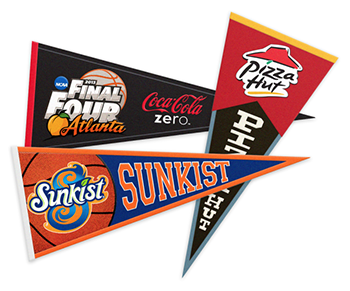 ---
Proudly display your corporate logo on a high-quality wool-blend banner. These items are great for office décor, promotional purposes and premium giveaways. So whether it's adding a unique style element to your wall, spiffing up your marketing activation footprints or providing recognition to key stakeholders, the Winning Streak team can help customize these banners to your specific needs.
Our custom products are available with custom quotes. Please contact custom@wssdecor.com for more information.
---
Orders
WSS accepts orders in the following formats: Company PO, electronically transmitted, e-mail, fax or by mail.
Delivery
Preproduction samples require 2-3 weeks Delivery is approximately 60 days after preproduction is approved.
Shipping
WSS reserves the right to select carrier and add costs to invoice. 3rd Party shipper option is available. Drop Ship Programs are available.
Packaging
Standard packaging includes poly bag and sewn in label.
Artwork
Vector artwork is preferred however other electronic files can include PDF's, EPS and AI files.
Setup Charge
NO FEE
PMS Matching
We will match thread color to your PMS colors at no additional charge.
Terms
1/2 deposit required for custom pennants and banners balance due upon delivery. Net 30 with approved credit Alternative payment options available to dealer distributors are Prepaid, Visa, Mastercard.
Pricing
Prices corresponding to our Annual Collections catalog are effective January 1, of the corresponding year. However, prices are subject to change without notice; and WSS assumes no liability should customer not possess the current pricing in effect.
Should federal or US Customs regulations change, WSS reserves the right to adjust pricing accordingly.
Cancellations
Cancellation of order prior to production requires WSS approval.
Spec Artwork
$200 (deducted from the first order)
Art Charge
NO FEE: If vector format art is provided, if no vector art is provided please check with your rep for additional costs.